Project
MulitPly
Client
Waugh Thistleton Architects
Throughout the process, we worked closely with the team at Waugh Thistleton Architects.
The architects designed it as a "flat pack" so sheets of Amercian Tulipwood could be aligned and slot into place. The main purpose of this decision was for sustainable use, it would allow the infrastructure to be assembled, disassembled and reused at different locations.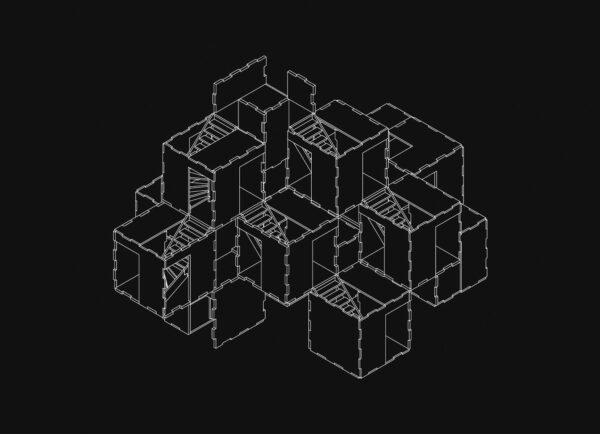 The specially-made 2.8m finger-jointed panels of cross laminated timber arrived at our workshops in 60mm or 100mm thicknesses. CLT is a very strong engineered wood, far stronger than standard timber, allowing for the thicker panels to be used in load bearing locations within the multi-levelled structure.
Working from the architect's model, our CAD team added connections and construction details to the fabrication drawings for the workshop.
Production followed and our CNC machine made light work of the cross-laminated timber.
The sheets of cross-laminated timber were connected with box joints and secured in place with knock down bolt connections to give a smart finish.
At our facilities in Tockwith, the team test built segments to ensure on site installation would be as smooth as possible.
Our experienced pavilions team installed the structure at the V&A, taking care to protect the porcelain tiles of the Amanda Levete-designed Sackler Courtyard below. Therefore, the team calculated the build order and just how far the crane would reach.
Neat lighting strips recessed around the entrance apertures glowed a welcoming yellow.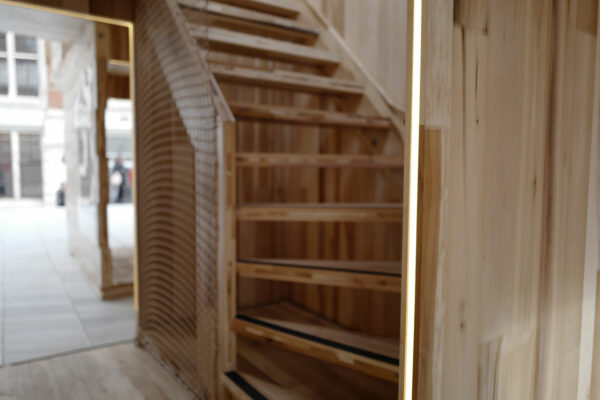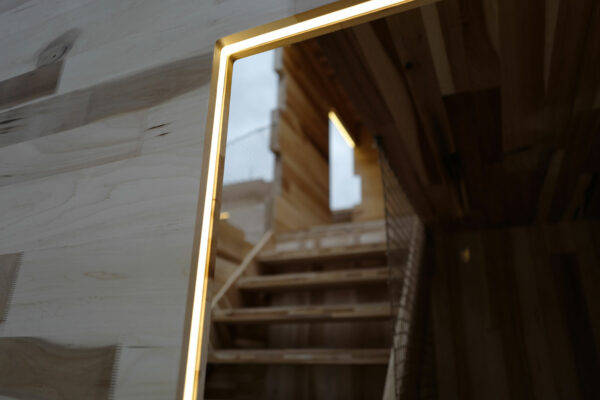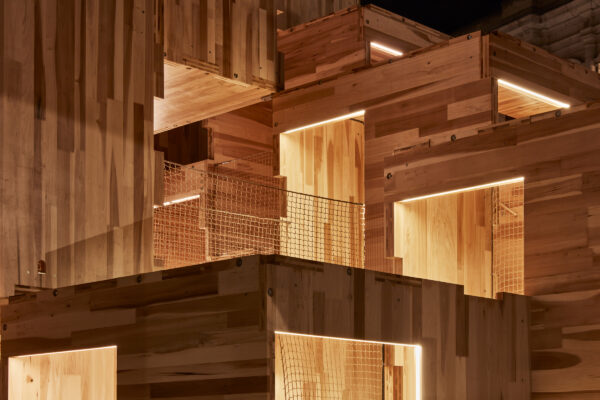 A versatile, hardwearing pavilion, MultiPly was first erected at the V&A before being reconfigured for installation at Milan Design Week 2019.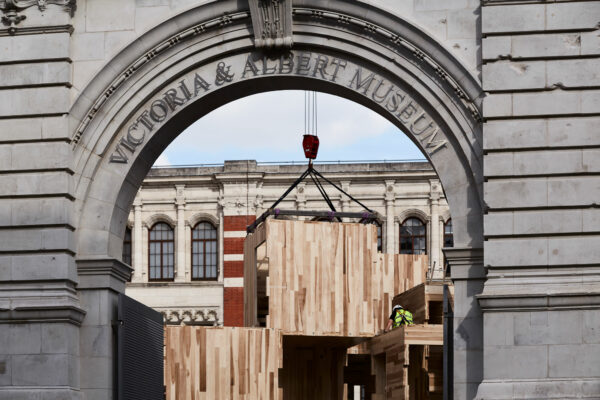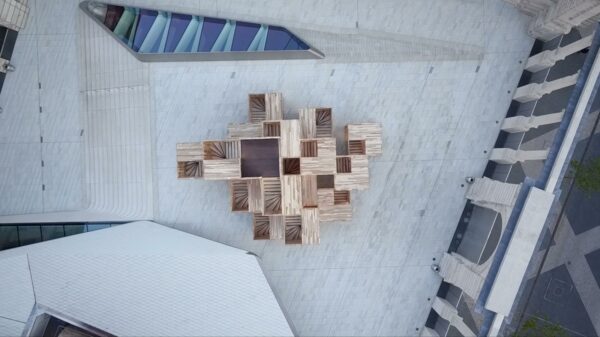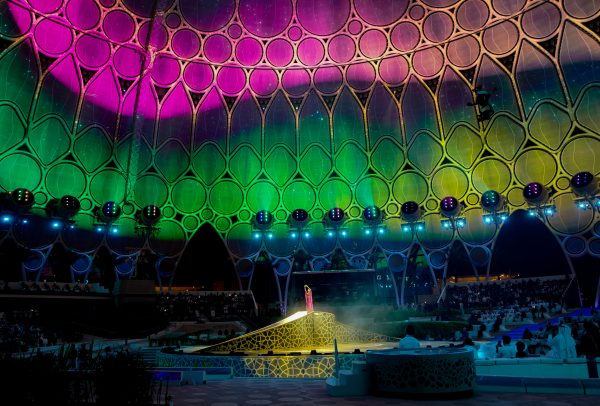 Filter
No results
Results