Project
Whale Shark
Client
Balich Wonder Studio
The futuristic development, Lusail, is a bold statement fusing Doha's heritage with the contemporary transformation
In celebration of the Lusail development, Marco Balich was commissioned to create an impactful art installation that would nestle between the magnificent architecture and raise awareness of the endangered Whale Shark, in time for the footfall expected for the World Cup.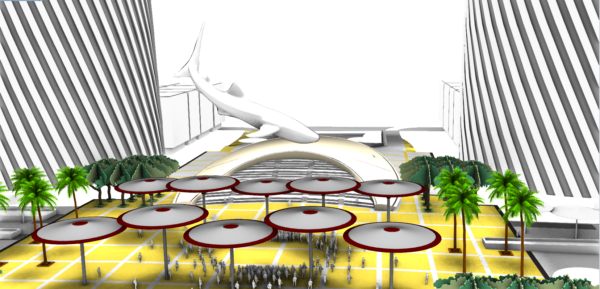 The 20-tonne fabricated steel structure filled our workshops. Comprising 4,767 components, the completed structure was an imposing 30m long.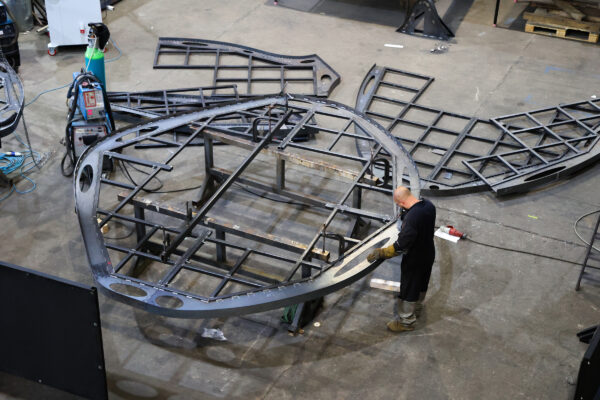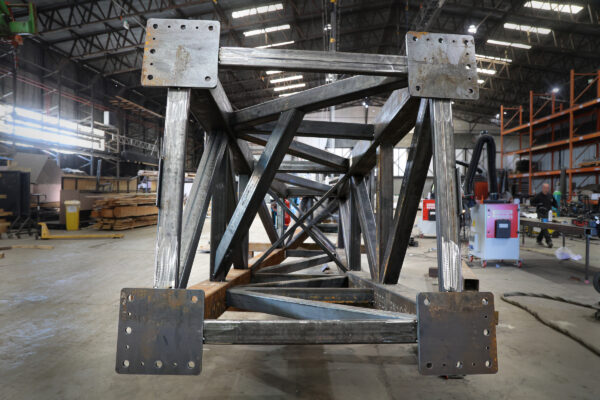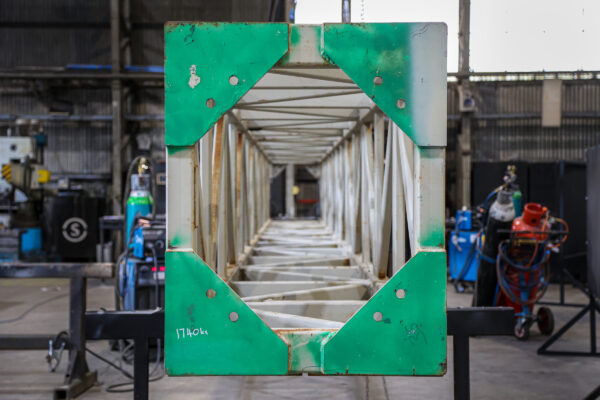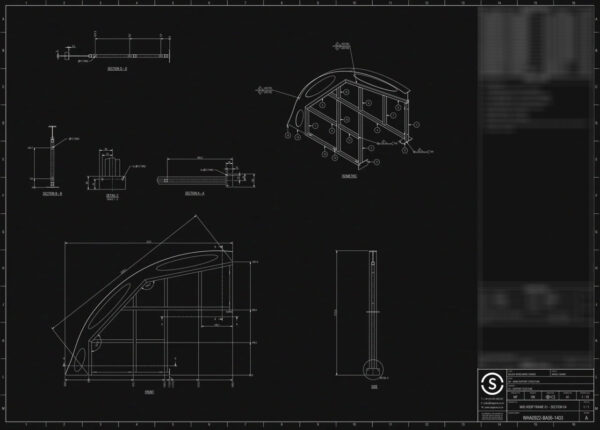 Due to the scope of space on site, the team were able to test build sections of the structure in Tockwith. This allowed us to perform rigorous testing, before transporting the installation to its final destination.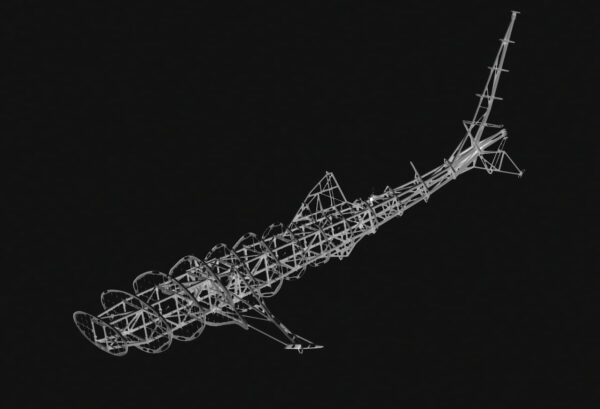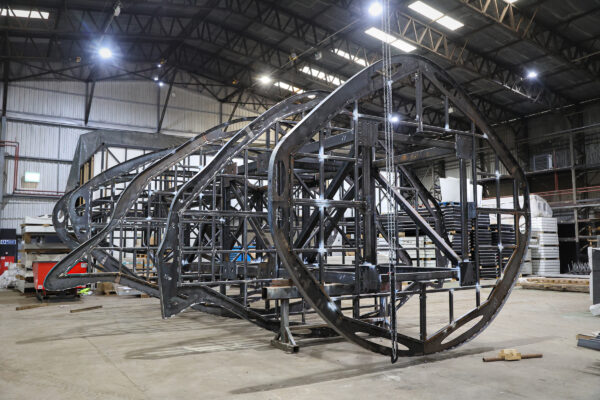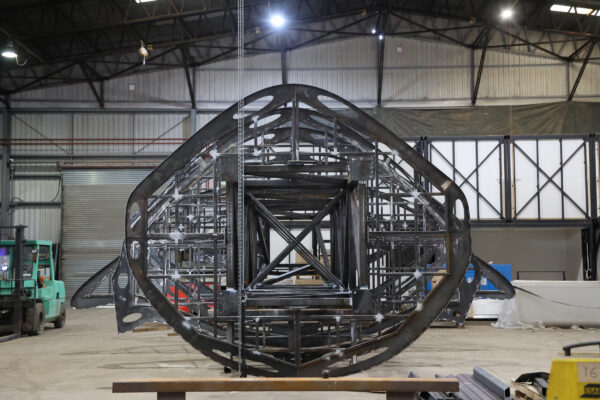 The colossal structure was built on trestles between the canopies of Lusail Plaza and then lifted into position by four double-purchased Habegger Hit-Trac winches that were located on the 27th floors of the four towers.
Using OX40 HMPE ropes as extensions between the fish and the double purchase pulley blocks, the team guided the artwork through the gap between the canopies with the help of a combination of Tirak winches and 3.2 tonne Tirfors anchored to five ballast frames on the Plaza.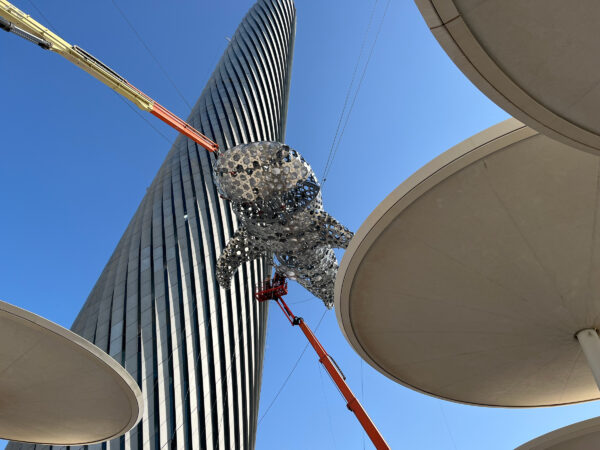 Once in position, the fish was deaded off on four 22mm diameter steel wire ropes that were anchored to collar brackets clamped to the columns on the 27th floors.
In addition, four 28mm diameter steel wire ropes, anchored to similar collar brackets on the 10th floors of the towers, were installed to hold the fish in the desired position and to restrict any movement due from the elements.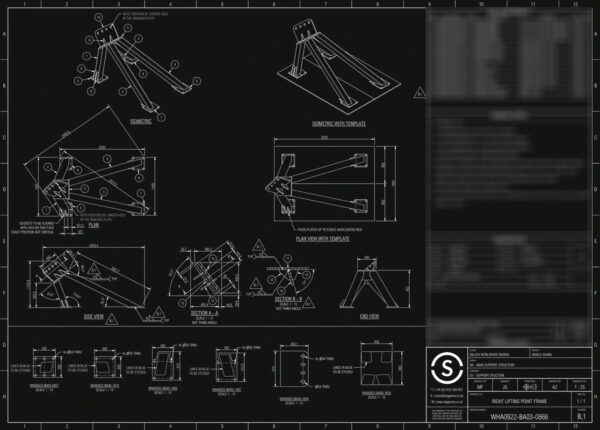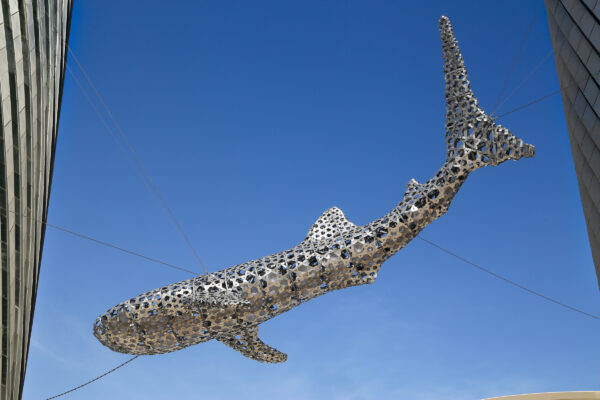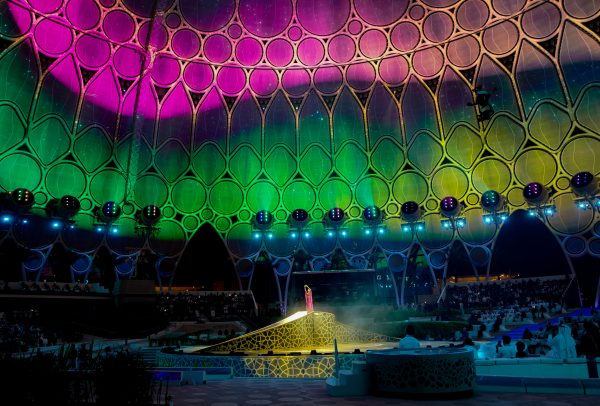 Filter
No results
Results