So, How Are We Going to Make This?
Press
13 Dec 2021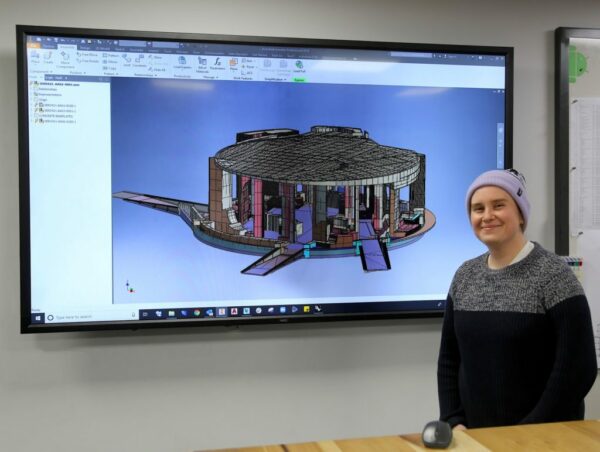 Q: Hello, who are you and what do you do at Stage One?
A: Hello, I'm Alena and I'm a Senior Design Engineer at Stage One!
Q: How long have you worked at Stage One?
A: Just over four years. A fast four years at that!
Q: What made you choose a career in CAD?
A: I love the variety that design brings, so I studied Product Design at York St John. And obviously at the end of university you look at all sorts of jobs. Next thing you know I'm working at Stage One and I've been hooked since.
Q: So in that time, what's been some of your favourite projects?
A: Good question. I can't even pick one. I've worked on the Serpentine for three years in a row, they're always great. The BBC at MIPCOM building was amazing, our Android work is always good. Or maybe the stuff we do that's on TV?
Q: Okay… let's narrow it down to the biggest project that you have worked on!
A: In the case – probably the Serpentine Pavilions.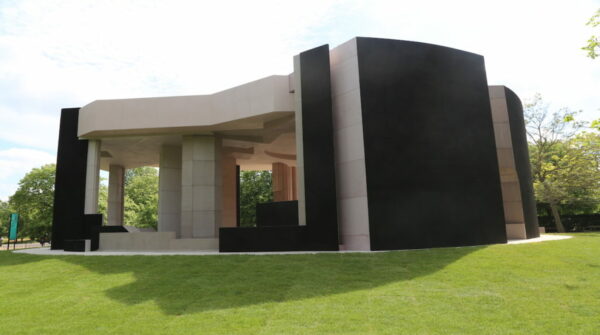 Q: And what did you do?
A: I was the lead design engineer. I took on the cladding and 'furniture' that was in the design. I roped in Gemma, one of our mechanical design engineers to do the steel work and the some of the roofing.
Q: So how do you start that type of project?
A: Well in the case of the Serpentine, the architect has the concept. Then we go through a process of figuring how we even build what's been designed. Which, sometimes, is straightforward and other times, it is not.
This is also the first time it has ever spanned over two years. It originally started November 2019 and then due to the pandemic we had a break around February and then restarted it in November 2020 and then finished it around the end of April 2021. It's probably the largest pavilion that I have worked on. The intricacy on this one was sky high.
Q: In relation to intricacy, what were the difficult parts about the structure?
A: Some of the cladding was quite complex in the shapes that she [architect] wanted because she had taken many elements from buildings all around London. So, then each area was called a different thing to represent different parts and some of them had big arch ways, so like how to do you keep her vision but actually in a way that's actually doable.
Q: Did you ever have to adapt your process?
A: Yeah, so originally the pavilion started off as being made of K-Brick. Which is a type of brick that's not really used a lot yet. It's not experimental but making them isn't the work of a moment.
Which posed a bit of problem. It would have required us to design a brick, break down the column into bricks, take one of the bricks, model the negative to make the mould, manufacture the mould, press the brick, bake them and at the end you would have a singular brick.
And this thing was massive, so the volume would've been extraordinary. We would've needed about 3000 bricks and with the time we had, that meant we'd need to make 300 bricks a day, every day.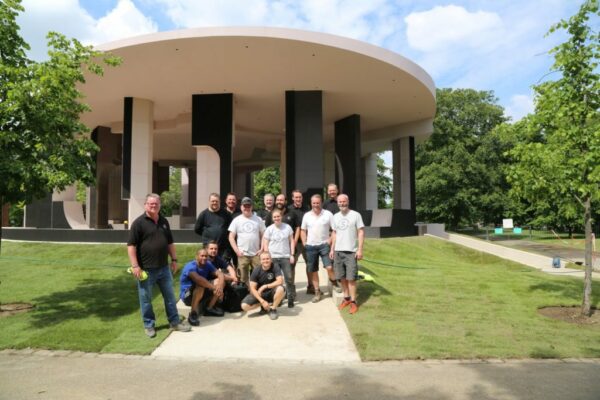 Q: How did you get round that?
A: That's when you go back to the architect and discuss alternative materials. We arrived at micro cement as our option for the furniture – which actually the architect preferred – so we worked with her to apply that to the rest of the pavilion.
Q: What's your approach to organising projects like these?
A: So, I sit down with the project manager and we work out which element we want to work on first. Then work backwards in terms of manufacturing to figure out what needs to be out first and what's gonna take time. That way we can create a time plan of how we are going to get this made.
Q: How do you ensure the accuracy of your work?
A: Cross checking it with the client model and cross checking it with the architect to make sure she was happy with it. We have regular meetings, weekly, sometimes daily. They were with AECOM, the structural engineers and the architect herself. She was quite heavily involved even though she was in South Africa at the time. That time investment makes these things much better.
Q: What are the consequences of it going wrong?
A: All sorts! An unhappy client, injury, a ruined reputation, lawsuits. You've got to be precise!
Q: How do you assess potential issues?
A: Aside from the regular meetings. Constantly talking through the design and modelling it in software.  Stress testing in software makes it much easier to spot and highlight the serious risks. I can build something in software and see if something is too small, or something that is physically too tight to get in there.
Q: What do you love most about being a design engineer?
A: Erm, the variety. For BBC at MIPCOM – I did some of the interior space and meeting rooms. Android do all sorts, like geodesic domes. The variety keeps it constantly challenging.
Q: How has Stage One helped your personal growth?
A: I have learnt a lot about fabrication, I've learnt so much about the software that we use day to day. Generally, I have learnt how to better build stuff. Which sounds obvious, but working somewhere that pursues quality and vision above 'just getting it over with' is important.