Making the Car of the Future
Article
12 Jul 2018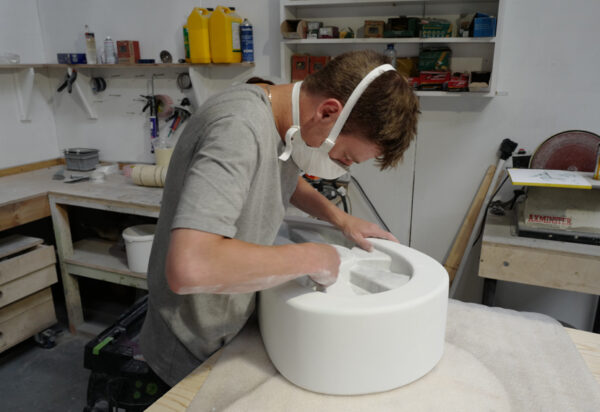 Goodwood Festival of Speed's Mastercard Innovation Lab is all about looking to the future, inspiring the next generation of innovative automotive designers. The Lab is an exciting mix of the latest in robotics, driverless cars and space flight, but the centrepiece is the 'Car of the Future', designed by Harry aged 6, and manufactured by us, here at Stage One.
This full-sized concept car has undergone many of the manufacturing processes familiar to a Formula 1 workshop. Taking Harry's competition-winning sketch, the car was first modelled by our CAD team before being machined in high density foam on our Large Volume 5 Axis CNC machining centre. Our specialist Finishing Team applied an epoxy resin hardcoat, followed by a high-gloss automotive paint finish.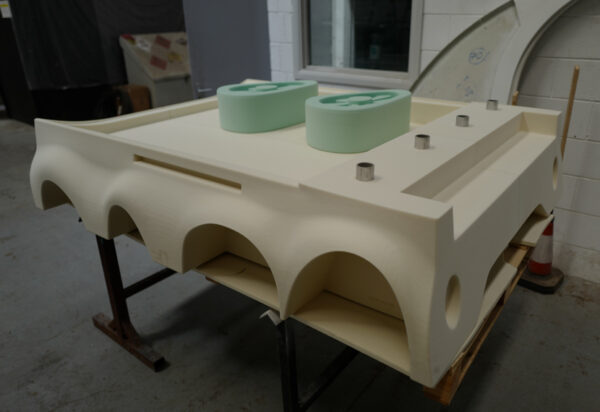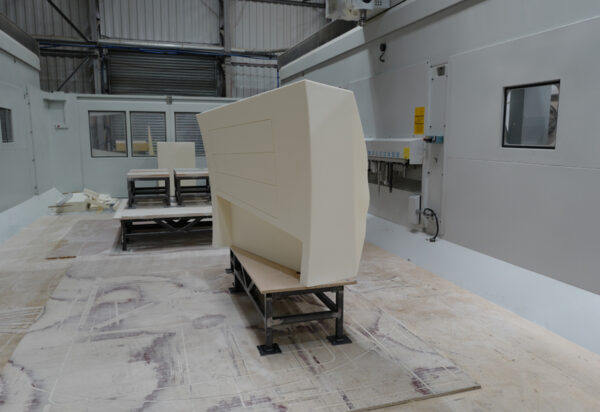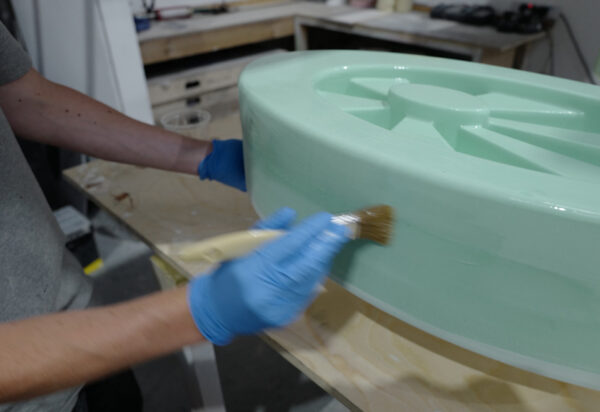 The car features many innovative ideas that highlight the concerns of any 6-year-old: dirty air, helping the homeless, accident prevention – and where to put your ice cream. The interior console deals with the ice cream issue. A nozzle for sucking up dirty air (enterprisingly used to power the car); dispensers for clothes and food; a tank of water for extinguishing fires and a plethora of safety sensors show how focused Harry is on using his design of the future to solve some of the enduring problems of today.
If you're attending the FoS, make sure to check out the Innovation Lab and Harry's car. We're looking forward to the final big reveal on Saturday!