Queen's Award for Enterprise Presentation
Press
09 Sep 2013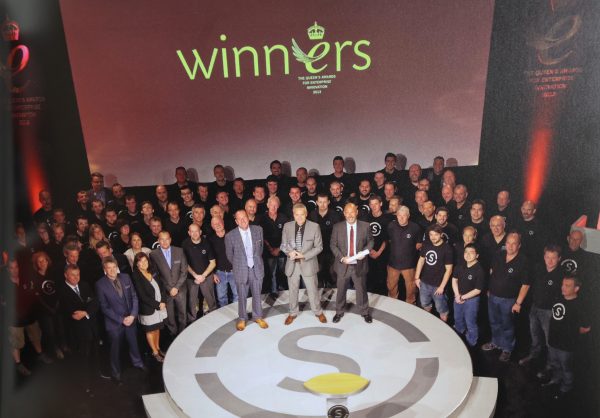 Friday the 6th of September 2013 was a very special day for everyone at Stage One as the whole company downed tools for the very special, formal presentation of our Queen's Award for Enterprise by the Queen's representative, The Lord Crathorne KCVO, Her Majesty's Lord-Lieutenant of North Yorkshire.
The award was made in recognition of ten years' continuous innovation in finding ways to realise the creative visions of our clients in the events, theatre and architecture industries, across the globe. The formal presentation of the Award took place at our world-leading manufacturing centre in Tockwith, North Yorkshire in front of employees, clients and press. On arrival, Lord Crathorne was taken on a tour of our workshops, including a close look at the complex base of the Olympic cauldron before it moves to its new home at the Museum of London.
As we are renowned for putting on a good show, we constructed a special 'Queen's Award' set for the presentation, during which the citation was read and Lord Crathorne presented Directors, Mark Johnson, Jim Tinsley and Simon Wood with the crystal rose bowl. Afterwards, we had the honour of watching Lord Crathorne cut our specially made cake with his sword, before delicious canapés and drinks were served to the VIPs, guests and Stage One staff.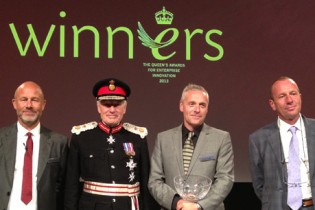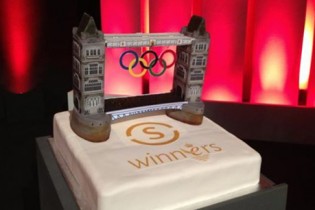 Dignitaries at the event included Michael Newby, The Mayor of Harrogate, and Piers Shepperd, Technical Director for the London 2012 Olympic Opening Ceremony.
CEO Mark Johnson said:
"We're delighted to win Britain's most prestigious business award – it's a testament to the creative talent, energy and hard work of our highly skilled team of craftsmen, designers, engineers, technologists and artists.
"Our aim is to bring ambitious ideas to life and to push the boundaries of what seems possible through innovation and creative manufacturing, and everything we create is built from scratch, here in Yorkshire. We're always developing new technologies, and current innovations include new portable, reusable structures for a full range of touring applications.
"We want The Queen's Award to be a real springboard for Stage One, as we continue to develop both the business and our capabilities. Looking to the future, our aim is to play an integral part in as many major international events as possible, and we've already set our sights on both the 2016 Olympics, and the World Cup in 2022."
The Queen's Awards are presented annually to businesses that have demonstrated the highest levels of excellence in the fields of International Trade, Innovation and Sustainable Development.
Local media coverage of the event: