Nomination for Wood Awards 2022
Press
01 Sep 2022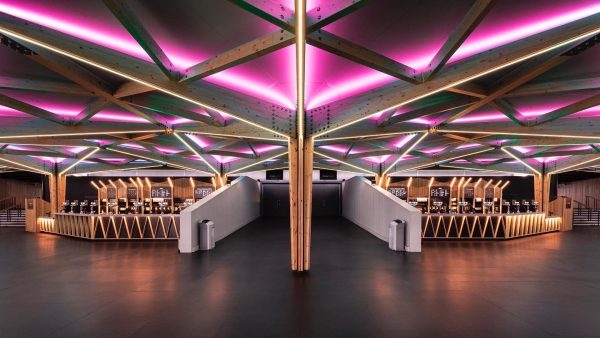 Delighted to share that we've been shortlisted for the Wood Awards 2022 for our work on the ABBA Arena.
Stage One was responsible for manufacturing the elegant, scandi-inspired front of house area. It was a huge collaborative effort to deliver this project, and there are a lot of people and companies to give shout outs to including STUFISH LIMITED, Atelier One, ZÜBLIN Timber GmbH, Architen Landrell, Benugo & DZA Technical Ltd. We're really proud of our work on the arena and encourage you to go see the show, if you haven't already!
The shortlist exhibition will form part of the Material Matters exhibition at Gallery@Oxo during London Design Festival from 22-25 September. There will be a second exhibition at the Building Centre from the end of October until the start of December.