Back
Behind the design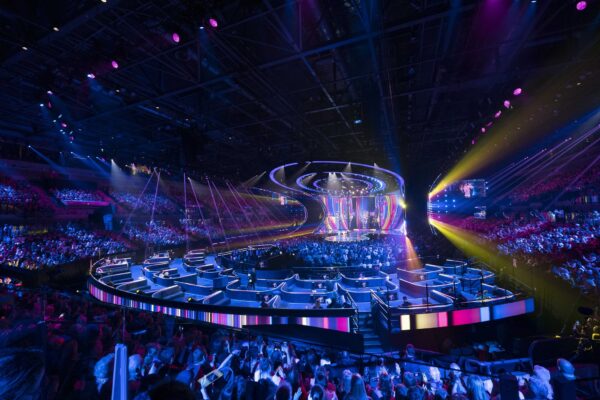 Eurovision Song Contest 2023
[UK]
With the gaze of Europe on the UK to deliver a celebratory music event fit for 2022 winners Ukraine, we knew the set would be ambitious.
12,800 fabrication & build hours
12,800 fabrication & build hours
Two sweeping curved "arms" arched from the stage to the mother grid above, creating a metaphorical hug that would embrace artists from across Europe and Australasia. The high-gloss slick main stage, catwalk and satellite stage had to ooze quality and still be durable to withstand 45 performances by the 37 competing countries. LED, lighting, sound and pyrotechnics needed to be neatly incorporated into the staging elements, providing numerous 'wow' moments throughout the event. The green room had to accommodate performers comfortably but still have elegance for such a high-profile event.
All that and more and more in less than 2 months delivery time.
The high-quality construction of the components, which was well thought-out, down to the smallest detail, allowed us to keep to the very tight schedule when installing the M&S bank arena. Matthias Kublik
Art Director Eurovision Song Contest 2023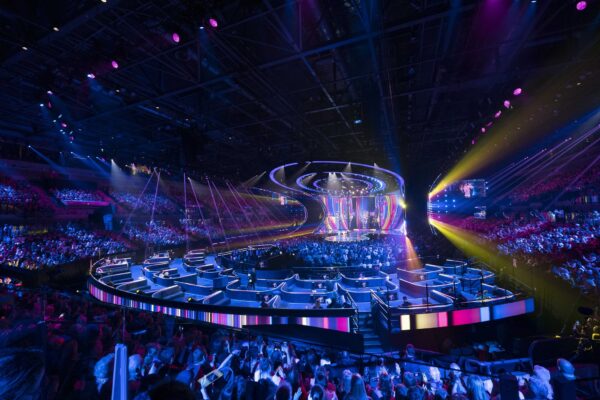 Stage One was commissioned to deliver end-to-end production for the complete set package including curved arms, walls, mainstage, catwalk, oval stage, satellite stage, and suspended oval light boxes, alongside the green room, scrutineers' box, handrail, and carpet the green room area.
The theme for the event was united by music, and for this, we were united internal and external stakeholders, working with artists and suppliers from across the industry to deliver a spectacle the whole of the UK would be proud of.
Countless steel framework proceeded through the workshops with military procession, as the team delivered section after section to Liverpool for the build. Due to the curvature of the arms and oval lighting boxes, the steel truss-like structured had intricated faceted angles that were unique to each section, and needed to be replicated with millimetre precision to create a flowing arc that could be mirrored on the other side.
A combination of standard decking units and special infill rostra provided a sturdy framework for the staging that was given a high gloss finish that would glimmer under the studio lights. Ingeniously integrating a concealed trough into the staging accommodated the seamless arrangement of lights, sound, speakers and lighting cables around the set's perimeter.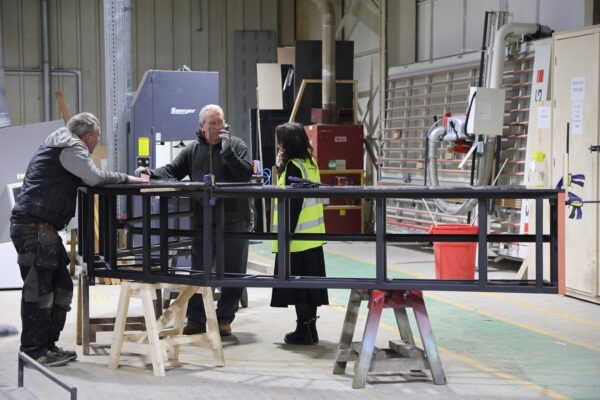 The three huge oval lighting boxes that were suspended from the ceiling with steel framework, timber, opal polycarb diffusion and incorporate lighting and LED features, enhancing the visual 'wow' factor.
It was a pleasure to be on site. With exceptional planning from the delivery team and the BBC, our crew were given ample time to build the set and provide a high-quality finish, the company and the UK could be proud of.
"Stage one, with an incredibly professional team, turned our design planning into an absolutely detailed implementation plan. If there were any difficulties when merging the trades in the master plan, Stage One was able to promptly deliver a revised drawing version. The high-quality construction of the components, which was well thought-out, down to the smallest detail, allowed us to keep to the very tight schedule when installing the M&S bank arena. The changes and additional requests that always occur with a project of this size and complexity were able to be implemented promptly by Stage One with a competent day and night shift. The result speaks for itself and needs no further words. For future projects with Stage One, I would like to stick with Martin Ӧsterdahl's words: "Good to go!"
– Matthias Kublik, Art Director Eurovision Song Contest 2023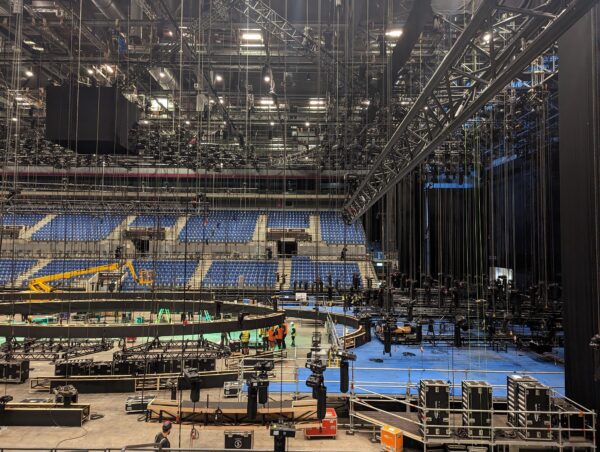 Behind the design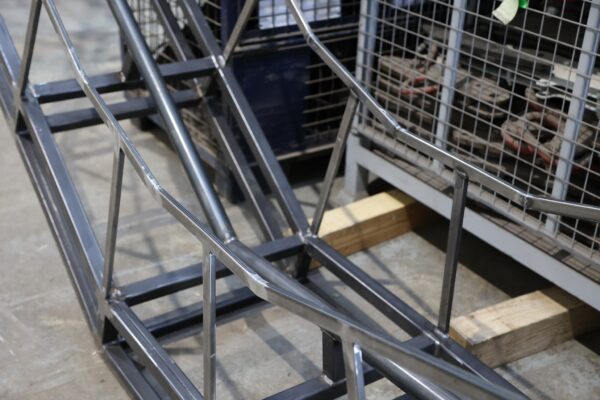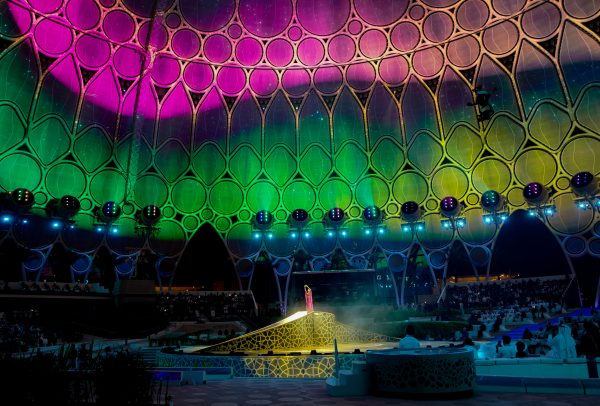 Filter
No results
Results