Back
Behind the design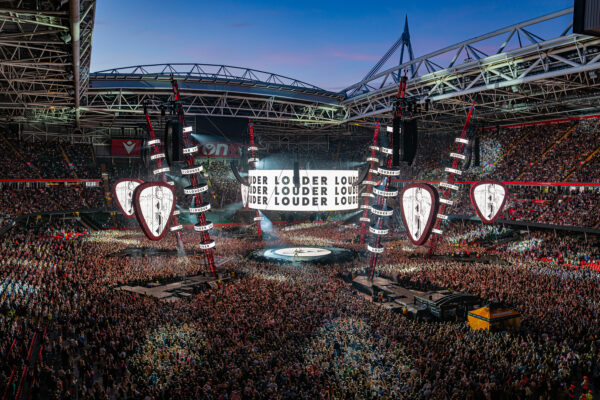 Ed Sheeran +–=÷× Tour
[International]
Artist: Ed Sheeran
Year
2022 - 2023 Client
Hayagotatourboi
Manufactured within a submillimeter degree of accuracy, Stage One delivered three identical sets for Ed Sheeran's Mathematics international tour. The steel framework was angled 15° from vertical and required pin-point precision to hold the free-standing cable net system at the desired tension.
The first of its kind.
15° Set angle from vertical
55 Suspended tonnes of lighting and PA equipment
15° Set angle from vertical
55 Suspended tonnes of lighting and PA equipment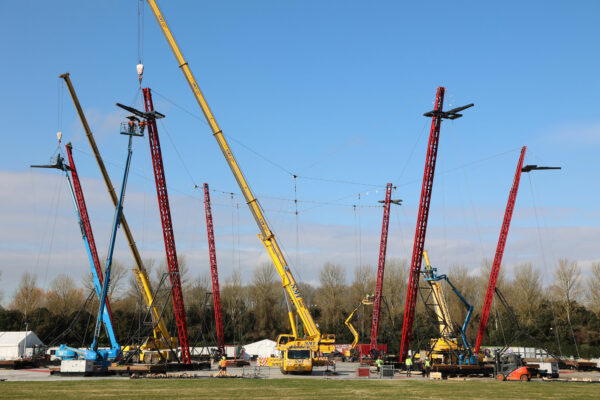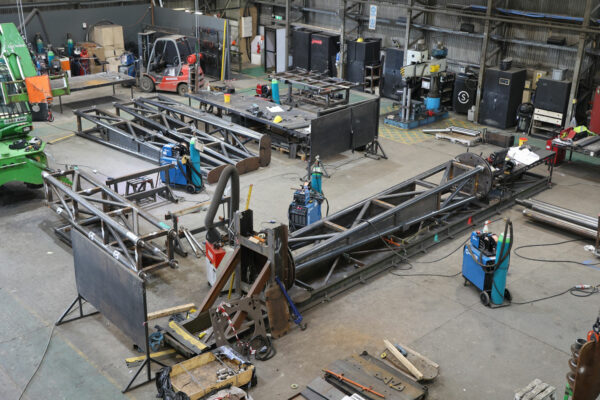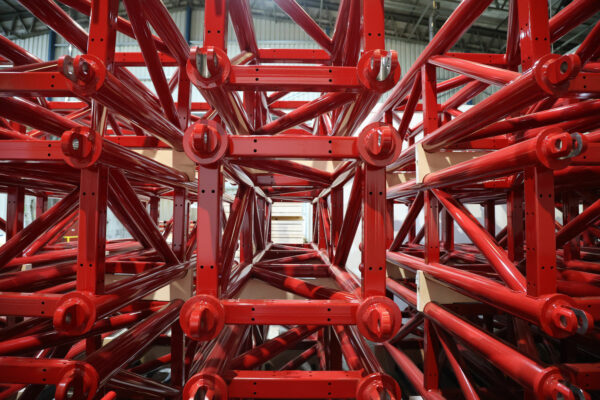 The six steel 30m truss towers were the lynchpin of the set. The truss was the foundation; together, it needed to hold over 55 tonnes of lighting, PA, and an LED halo above thousands of people. If the truss bent or deflected, the cables would slacken, and thousands of pounds of technology would be damaged. So our in-house team designed and built a jig which would hold the truss sections together as they fabricated each unit to ensure a uniformed finish.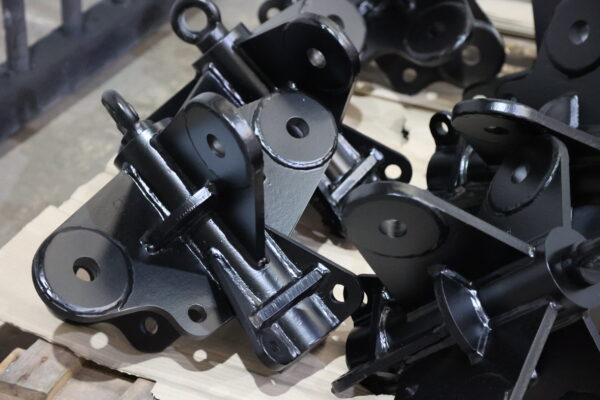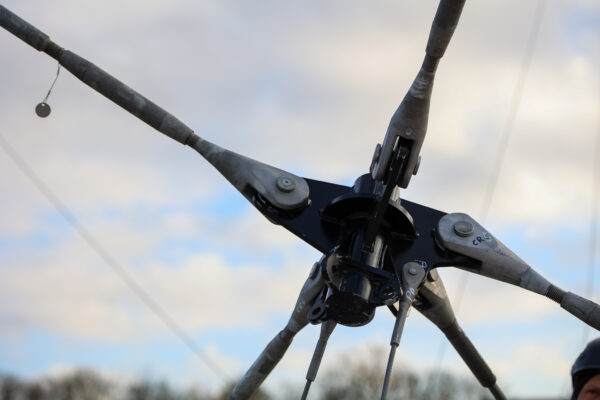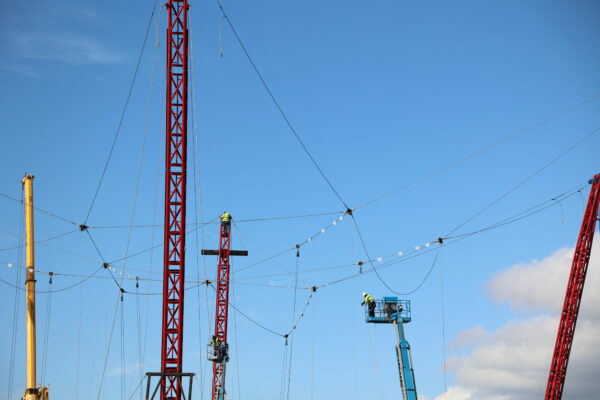 To my knowledge, a cable net system like this has never toured before. Jeremy Lloyd
Wonder Works, TPi
Constructing the towers was the next technical challenge. To support the crew, our engineers developed a hydraulic system that was internally manufactured by our metal shop and would provide the crew with a semi-automated system to construct the set safely.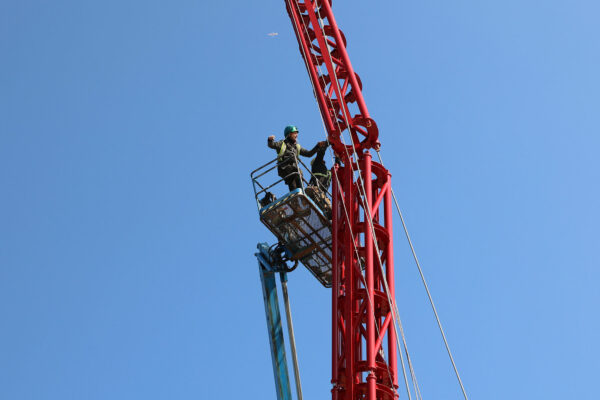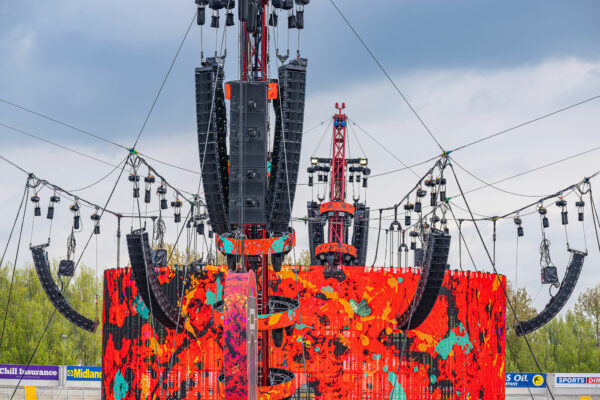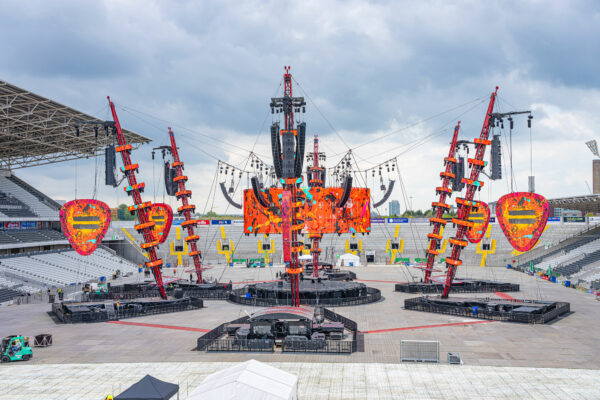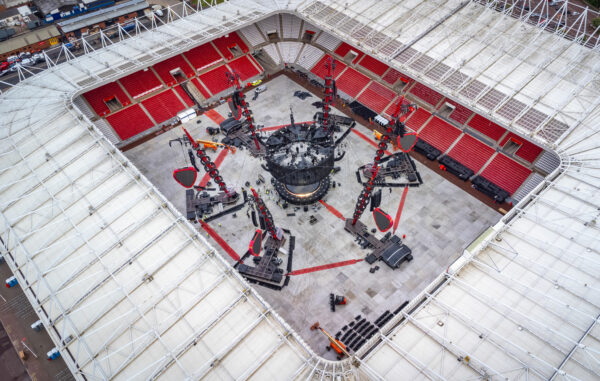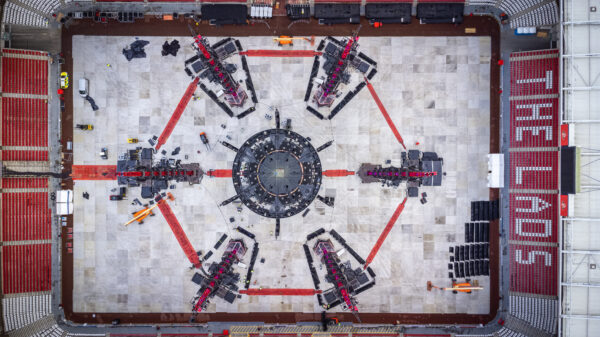 Ed Sheeran's Mathematics tour brought together specialist companies from across the industry. Its bold construction has been celebrated for its ingenuity, and was recognised in both TPi and LSi magazines for its ability to push the boundaries of engineering for the entertainment sector.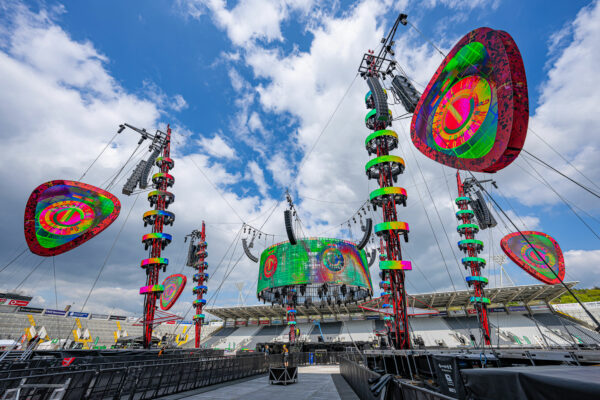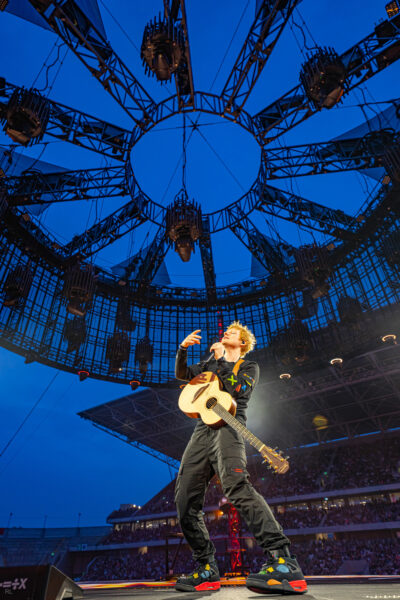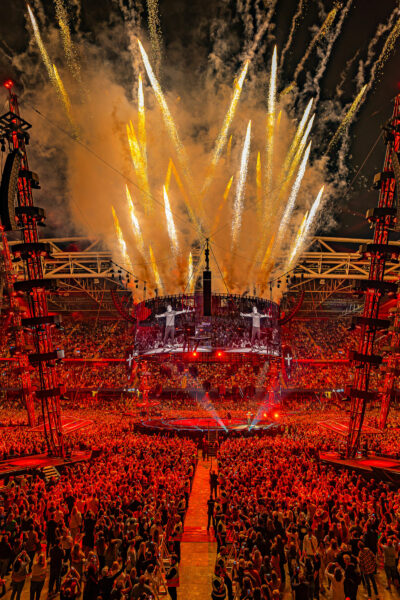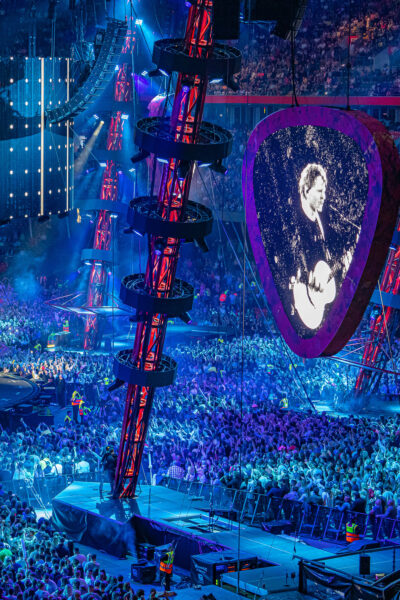 Stage One created the main structure of the show. Although we hadn't worked with them before, they were the staging company when it comes to ceremonies and had years of experience working with cable net systems, such as in the 2012 Summer Olympics ceremony. Chris Marsh
Production Director, Interview TPI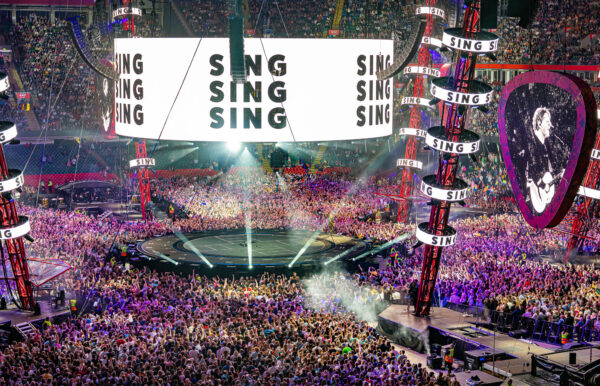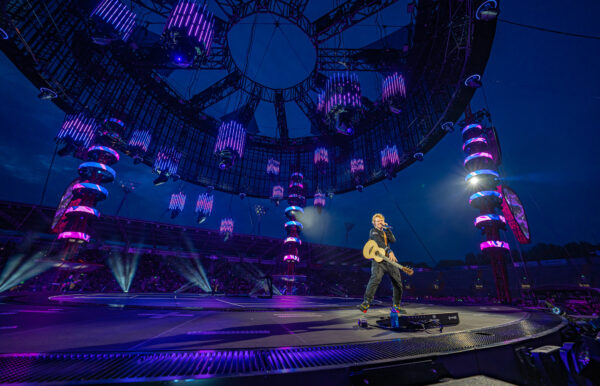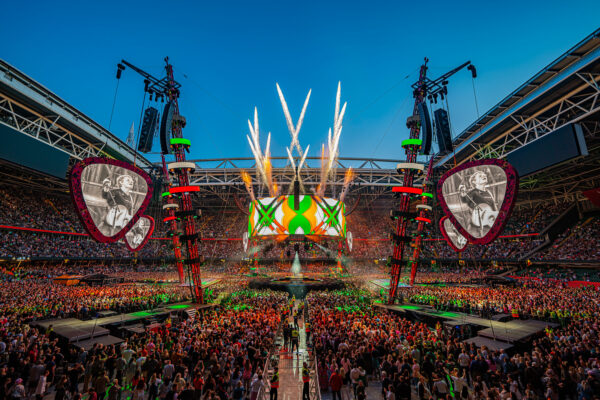 Behind the design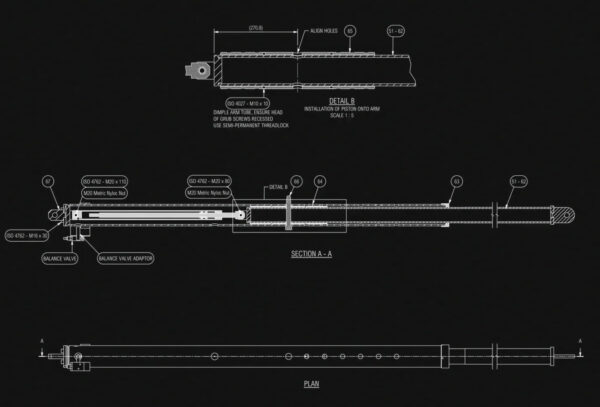 Year
2022 - 2023
Client
Hayagotatourboi
Chris Marsh
Production Director
Mark Cuncliffe
Production Designer
Jeremy Lloyd
Wonder Works
Rasti Bartek
Cundall Engineering
Stage One
fabrication
Stage One
Steel system and cablenet
WI Creations
Halo, Hoops and automation
Twenty Three
Plectrums
Ralph Larman
Concert photography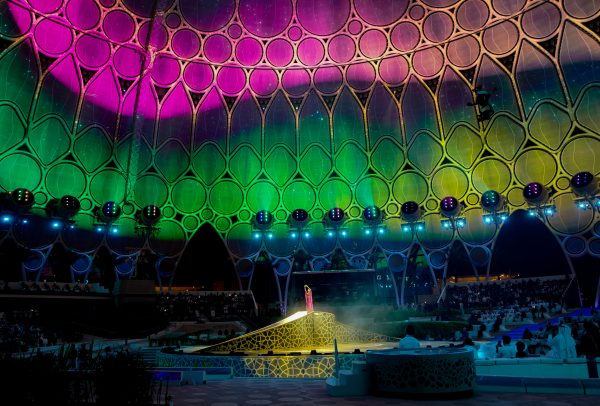 Filter
No results
Results