Growing our business in the UAE
Article
24 Jan 2023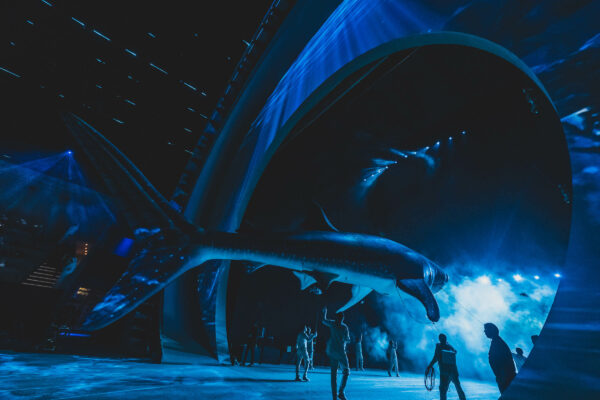 During the last five years, the United Arab Emirates has been a regular destination for Stage One activity. As a result, the UAE has provided the backdrop to some of our most audacious projects. From rotating cubes in the sea to giant Memorial sculptures and 300-tonne floating discs in the mountains, the UAE has had the determination and creativity to allow us to showcase our best work.
Alongside these landmark projects, there has been a steady stream of stage engineering projects for live performances. From revolves at Global Village in Dubai to flying astronauts as part of the EXPO closing ceremony, we have also had the opportunity to create stages for both rehearsal and performance venues across the region.
More recently, we've started to win projects in other GCC territories. Last month, we delivered the automation for the World Cup Opening Ceremony in Qatar and built and suspended a 30m whale shark in Lusail. In addition, we're pleased to announce that the team will be heading across to the Kingdom of Saudi Arabia next month to deliver staging and automation services for a new spectacular show.
We remain keen to build on this success and have just opened a new office at the Yas Creative Hub in Abu Dhabi. Early next year, we plan to open a new facility in this region to store, showcase and service our technology and hardware. Committing to bigger premises in the UAE will allow us to be even more reactive to our clients and enable us to respond to a range of project enquiries from the very small to the very large.
We are constantly amazed by the endeavour and ambition across the GCC. We are continually challenged but forever rewarded by our clients in territory. And we look forward to building a sustainable business in the UAE.