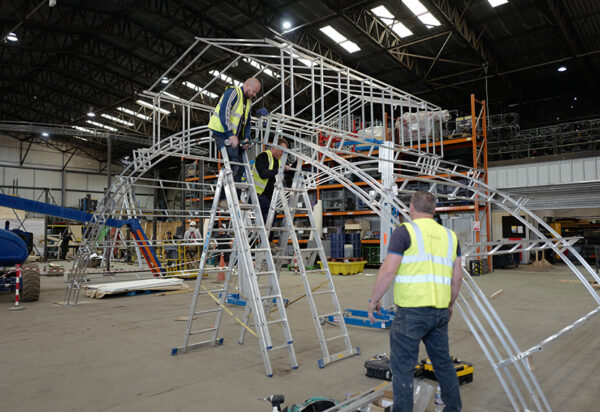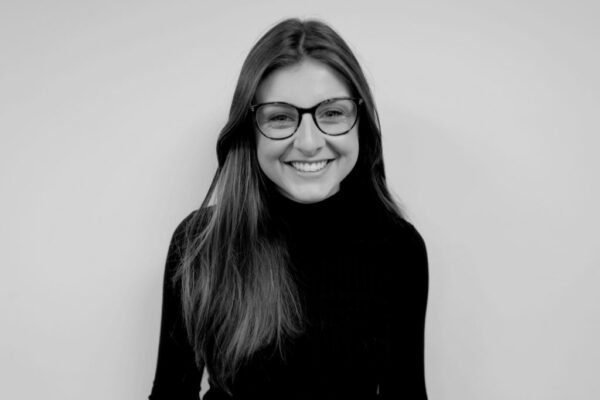 By Millie Ryan.
Something I have struggled with during my internship here is explaining to friends and family exactly what it is Stage One does, without condensing 14,000 square metres of creativity into an entirely reductive description.
Working in the Marketing department has given me an insight into all aspects of the business, with the variety of output from the department spanning the whole company, and this blog aims to explain more about my experience at the hangars in Tockwith that house such exciting projects.
I began my internship making sure that all case studies for past projects were up to date.
Each project that Stage One finishes, and is allowed to talk about, is listed as a project page on the 'Projects' section of the website, accompanied by an in-depth, downloadable Case Study detailing the projects development from inception, through design, manufacture and installation.
I was therefore immediately immersed in the diversity of what happens here, from the huge 900 square metre 'Google on the Beach' installation at Cannes Lions 2018 to set builds for familiar TV programmes, such as The Voice and Dancing On Ice.
The published case studies are a powerful tool for understanding exactly what it is we do, and writing them provided numerous challenges.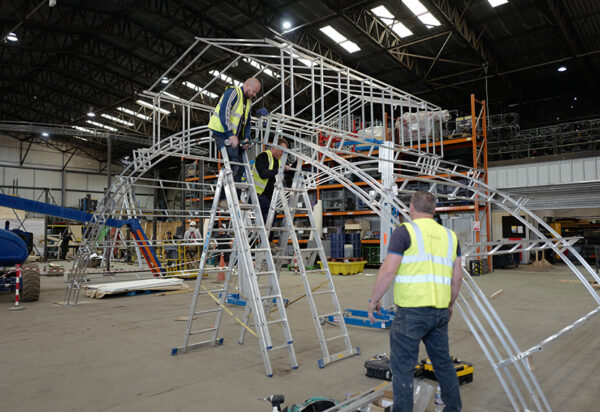 One of these challenges was understanding the technical aspects of manufacture, with the writing process involving interviewing project managers and understanding technical aspects of manufacture and installation.
I have gone from having practically no knowledge of this, to understanding the vast capabilities of our workshops. I am now familiar with the 5-axis CNC machine, which sculpts, carves and machines 3D items in materials ranging from foam through to solid wood, and the Laser Cutters which cut steel, stainless steel and aluminium in flat or 3D forms, to mention just a few.
Sitting in the Sales and Marketing Department means that I am exposed to initial Sales calls at a project's inception, and so witness our technical capability to produce practically anything from any idea. Marketing therefore focuses on a projects development as much as the finished product.
Walking around the hangars acquiring footage for the videos and photos that frequent our social media channels, and seeing the projects take their form, gives real insight into what we are able to accomplish.
Of course, the pre-production aspect of a project is as important as the manufacture, and we are able to provide engineering design solutions for the most innovative concepts, with our CAD technicians breaking down design concepts into individually manufactured elements, providing detailed specifications for the production department.
Our social media channels give us the chance to show off our projects visually, and I have become experienced in creating posts for our main channels: Linked In, Facebook, Twitter, Instagram and YouTube, for both Stage One and their sister company Fluxaxis.
I have found during my time here that social media is the most effective and popular way to market what we do, as the projects are in themselves essentially visual, and need to be seen for their scale, detail and quality to be realised.
Perhaps the struggle in explaining such a creative business to friends and family is therefore that it is simply not meant to be explained, and instead needs to be seen to be appreciated.